Posted: September 15, 2013
Filed under: Books, Copyright, Essay, India, News, Publishing, Reading, Writing
| Tags: apocalyptic visions, copyright, Philip Pullman
Leave a comment »
Over at The Guardian, Philip Pullman calls any form of illegal downloading "moral squalor" and equivalent to stealing money right out of an artist's pockets. I'm a strong defender of copyright. I find apologists for illegal downloading and the net anarchists who argue that all information should be free to be both delusional and dangerous.
However, I do believe there is a place within the ecosystem of the Web for free downloading, even for illegal downloading. It's going to happen, and it's primarily going to happen among young people. And in certain parts of the world, say in India, it's almost necessary. Much of the content is not even available to buy, or the cost is set at Western prices, out of reach of  many in the middle classes.
What I'd argue for are forms of education that help re-instill the value of actually paying for something, and also spell out the consequences for a culture, and a world, in which artists and creators are not compensated. And I certainly believe those consequences are dire.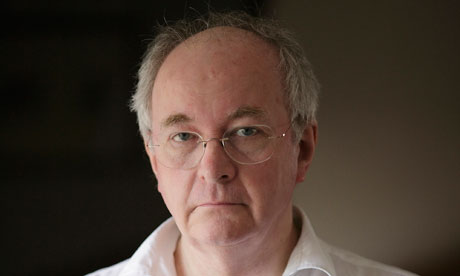 Illegal downloading is a kind of "moral squalor" and theft as much as reaching in to someone's pocket and stealing their wallet is theft, the author Philip Pullman will say this week.

In an article for Index on Censorship, Pullman, who is president of the Society of Authors, makes a robust defence of copyright laws. He is withering about internet users who think it is OK to download music or books without paying for them.

"The technical brilliance is so dazzling that people can't see the moral squalor of what they're doing," he writes. "It is outrageous that anyone can steal an artist's work and get away with it. It is theft, as surely as reaching into someone's pocket and taking their wallet is theft."
---